An open-label, randomised, non-inferiority trial of the efficacy and safety of ciprofloxacin versus streptomycin + ciprofloxacin in the treatment of bubonic plague.

The IMASOY trial aims to test the hypothesis that ciprofloxacin monotherapy is non-inferior to streptomycin followed by ciprofloxacin in the treatment of bubonic plague.
The trial is being conducted at 50 peripheral health centres (Centres de Santé de Base) in Madagascar in conjunction with Institut Pasteur de Madagascar and Centre Hospitalier Universitaire Joseph Raseta Befelatanana.
Rationale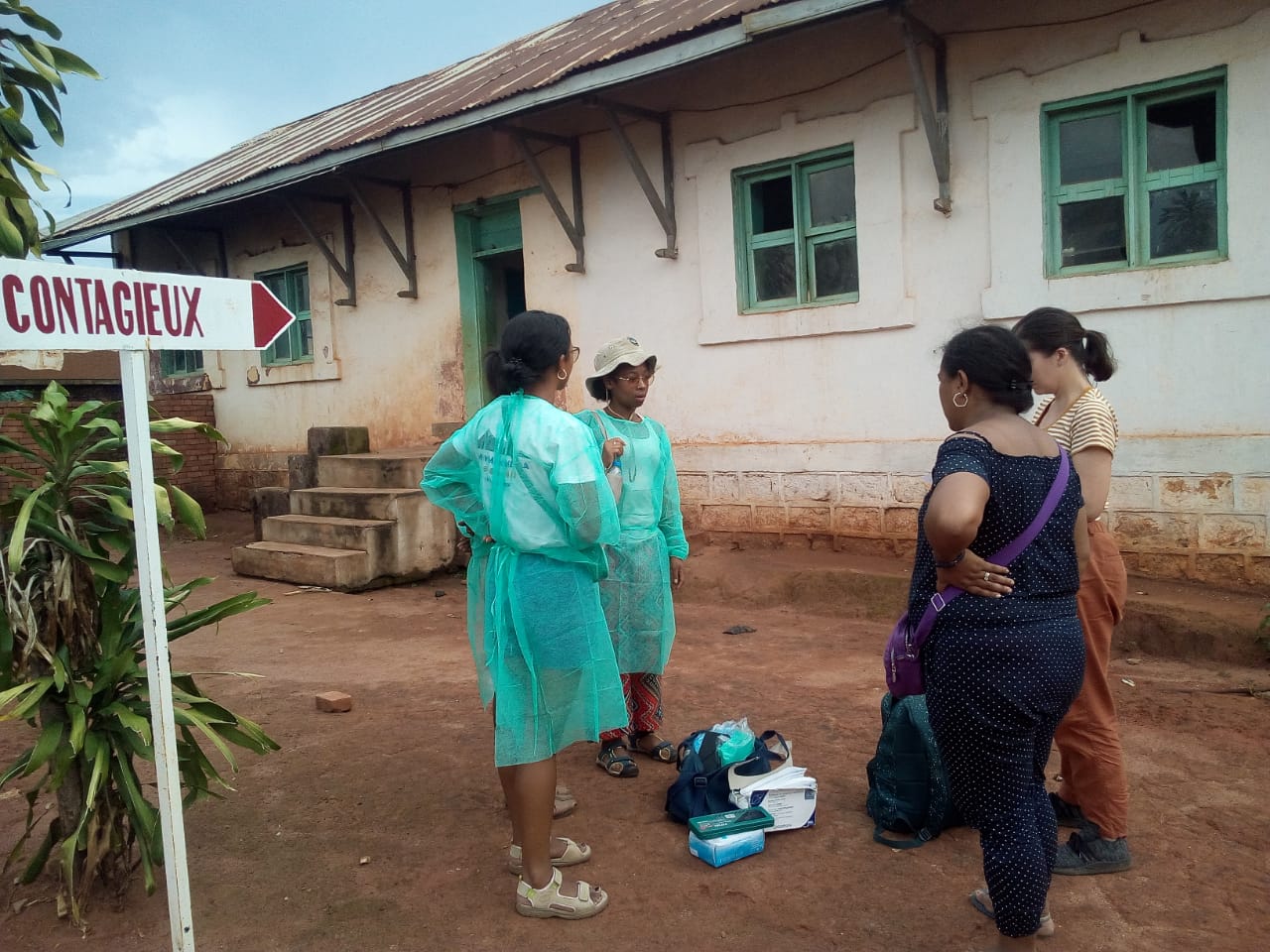 Current treatment regimens for bubonic plague rely heavily on aminoglycosides, which are costly, cause high toxicity, require injections and are in low global supply.
Ciprofloxacin has been shown to have high therapeutic efficacy in the treatment of plague, equivalent or superior to current treatment regimens. It also can be administered orally, it has good oral bioavailability, an established safety record, and it is cheaper and more readily available in LMICs (where over 98% of the global disease burden lies).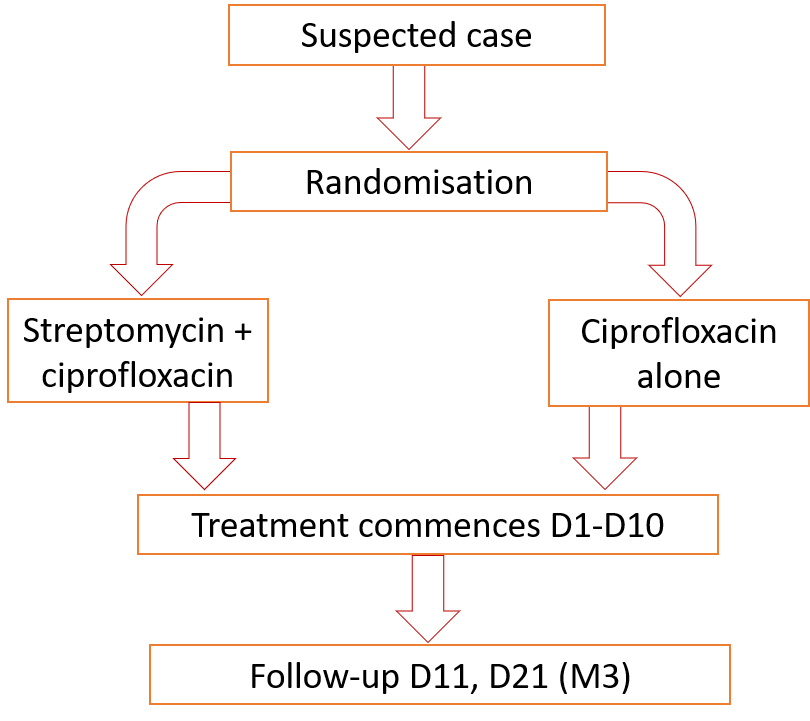 Study design
The trial estimates that 600 patients will need to be randomised in order to obtain a sample size of 190 patients with confirmed or probable bubonic plague. Patients will be randomised to receive either:
•Streptomycin followed by ciprofloxacin (the current first-line treatment in Madagascar)
•Ciprofloxacin alone (the current third-line treatment in Madagascar)
The primary endpoint of the trial will assess the proportion of patients with bubonic plague who have a therapeutic response to treatment.
Current status
The IMASOY trial has completed its first season of recruitment and is preparing to recommence recruitment later this year.
Publications
Several publications relating to the IMASOY trial are in progress. This space will be updated as soon as publications become available.
For further information about IMASOY please contact josephine.bourner@ndm.ox.ac.uk

Isika mitsabo tarimo ho an'ny Soa iombonana.
Soignons ensemble le bubon pour le bien commun.
Together let's treat the bubo for the common good.